PRINT

everyone's doing a nostalgic comeback tour. for american girls, we revamped their stories for sad millennials.
SOCIAL
the youngins are all about that snapchat. scripted snaps offer a direct peek into a character's everyday life but with a modern perspective. think PBSKids meets the kardashians meets modern AU fanfiction.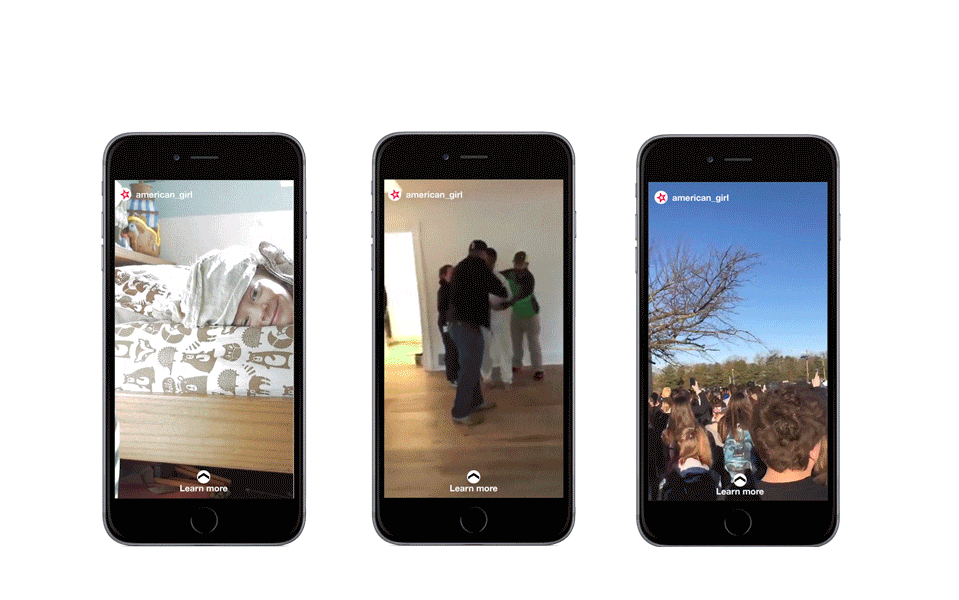 OUT OF HOME


what separates these dolls from other toys on the market is how they blend history, education, and entertainment into 12 inches of vinyl and fabric.

and their price tag. definitely that, too.

we designed a line of american girls for use at public libraries. the dolls can easily be loaned, and each one includes a bluetooth speaker for audio books and exclusive doll interviews.

[

fake ads

] [

nah

]