the assignment? to disrupt an industry.


being a team of all women from a variety of racial and socioeconomic backgrounds, we chose the one irritation we all have in common:


PUBIC HAIR
in all seriousness, the complete removal of pubic hair poses a number of health risks, from increased STIs to ingrown hairs to a disruption of the body's natural pH. a lot of folks with vagines aren't aware of this.



PRODUCT DEV + NAMING

enter vio: the first complete personal grooming system for the cheveux from below.


each product uses natural ingredients that have been chosen to not interrupt with the natural processes of the pubic area. plus, the names are cheeky. lippy? cheeky.
SWAG
FOR THE STUFF WE DON'T ALL GOT
if only you saw what didn't make the cut.
SOCIAL

this has probably been my favorite thing to write for, btw.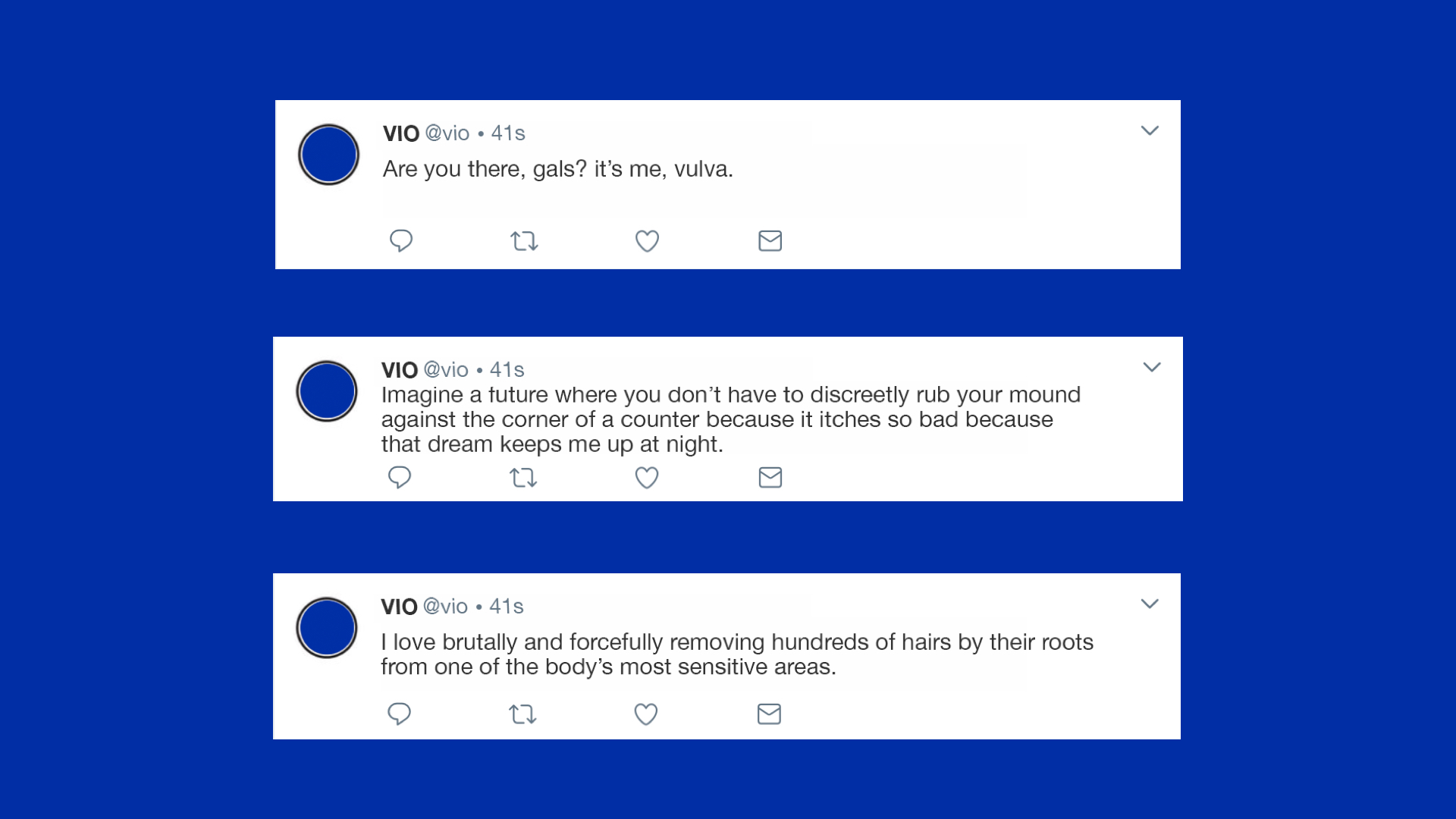 [fake ads] [next]