NOT ADS
NOT ADS A.K.A. THAT AIN'T SH*T
INSPIRATIONAL SPEAKER & PHILANTHROPIST SPOKESMODEL
NOW AVAILABLE TO SPEAK AT YOUR NEXT ENGAGEMENT, CORPORATE EVENT, OR DOG BAPTISM. CALL 937-654-1834 IN THE NEXT 💥10💥MINUTES FOR A LIMITED EDITION GIFT. WHAT'S THE GIFT? DON'T WORRY ABOUT IT, BUT IT'S DEFINITELY REAL AND NOT REMOTELY A SCAM TO CREATE A FORCED SENSE OF URGENCY TO GET YOU TO BOOK ME FASTER BEFORE YOU CAN SECOND-GUESS JUST HOW BAD OF A DECISION THIS IS. AGENTS ARE ON THE LINE NOW WAITING TO TAKE YOUR CALL!


in feb 2020, wieden+kennedy invited me to interview director
melina matsoukas
alongside karrelle dixon. she said i asked great questions. yes, i'm bragging.
—
in feb 2019, i was invited to speak on a friday forum alumni panel for brandcenter: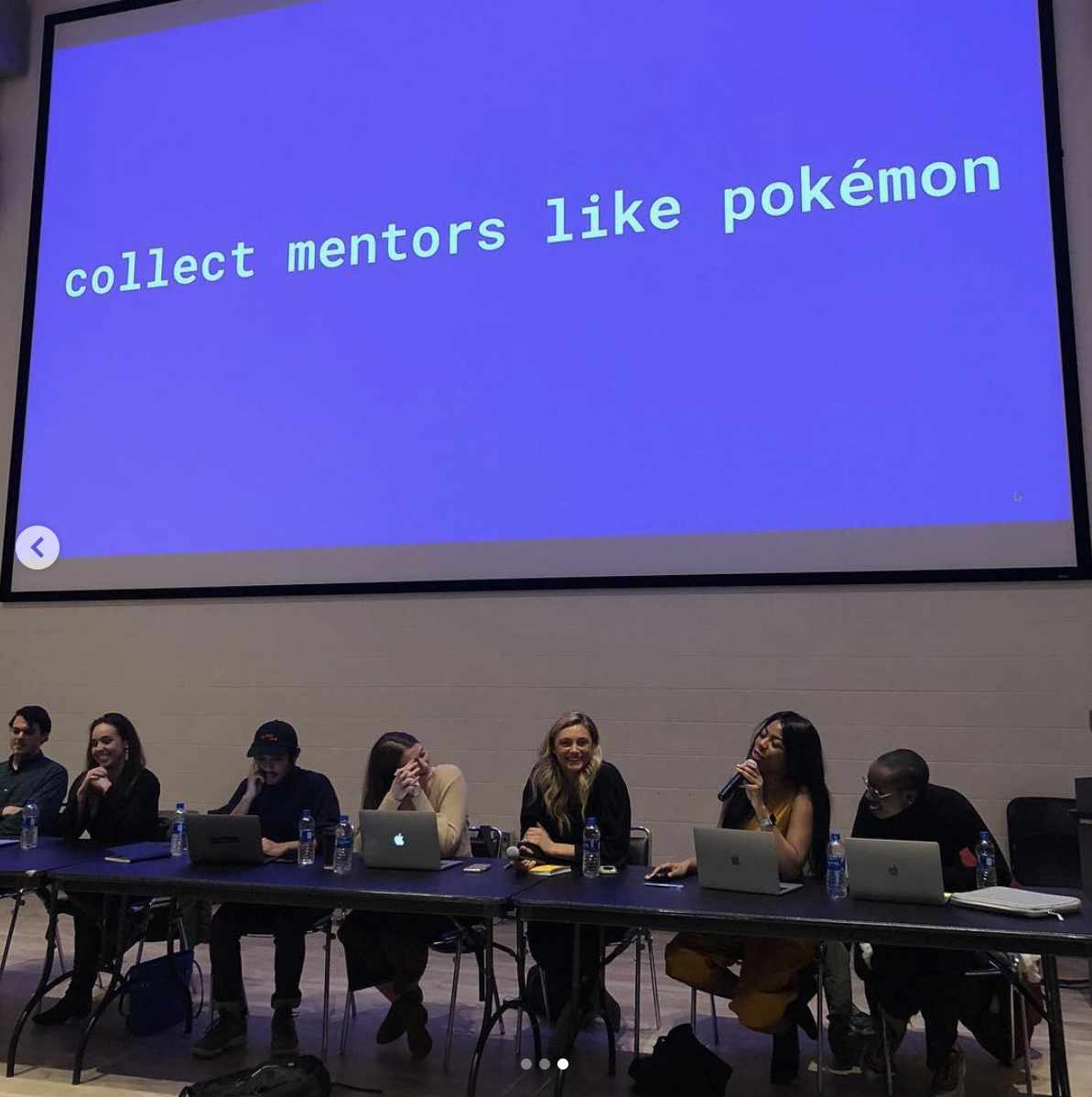 could it have gone better? sure. did i inspire and encourage young adult minds? ok. did i make too many vibrator jokes? subjective. have i been able to locate it despite scouring both light and dark internets? no. will i be invited to speak again? well, dear reader, that's a gamble you've gotta be bold enough to take.
as punishment for my actions, brandcenter chose this still for my debut in philanthropy spokesmodeling.
it be ya own.
REGULAR WRITING


my poetry has been published in one (1) literary magazine and i'm very proud of that. it's like i'm exclusive instead of untalented.

skinny dipper magazine, lynn nakamura

2018 SUPERBOWL TWEETS
the superbowl is every advertiser's major religious holiday. i live-tweeted the ads for brandcenter. shade was thrown. celebrities were dragged. wigs were snatched.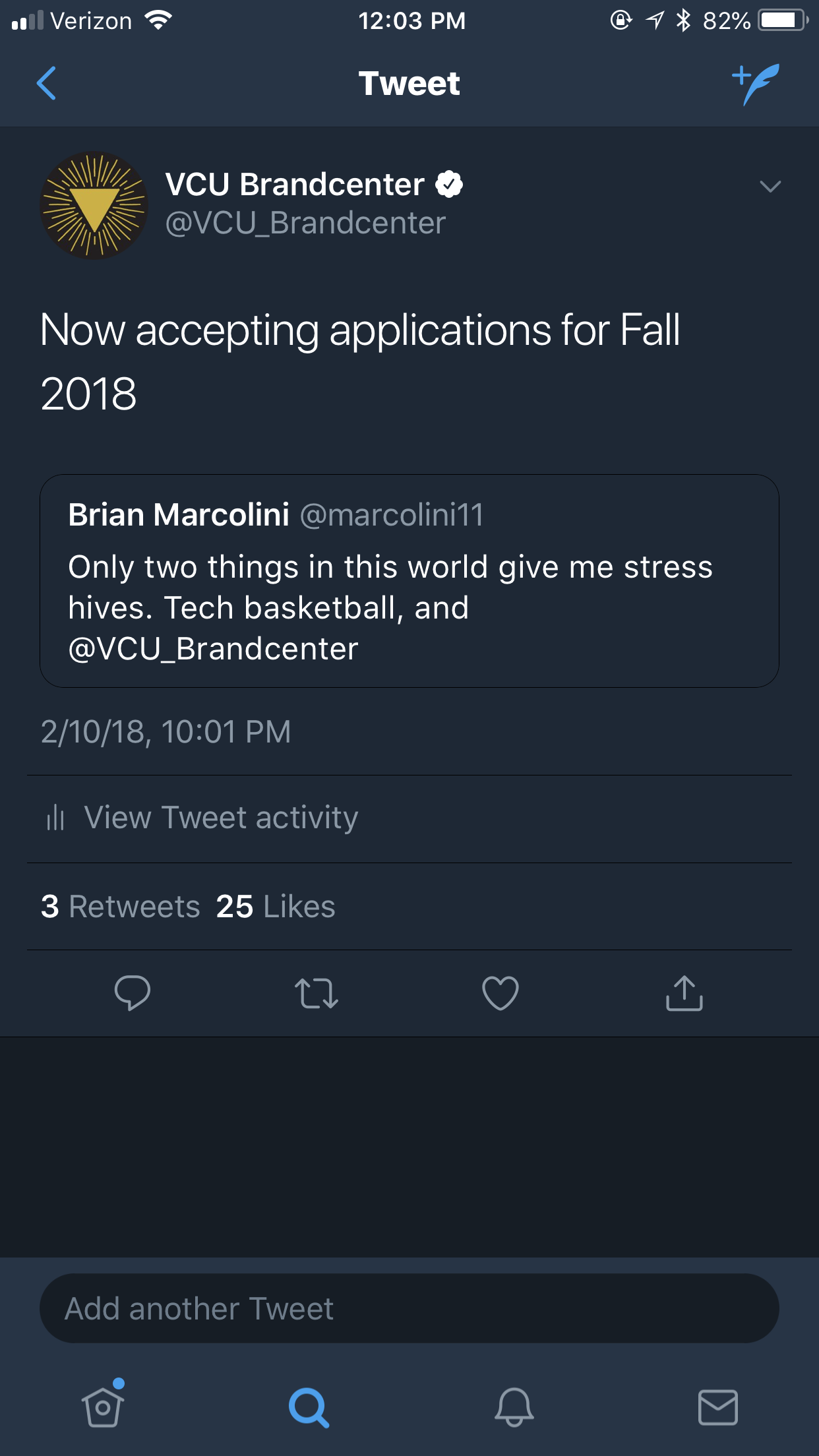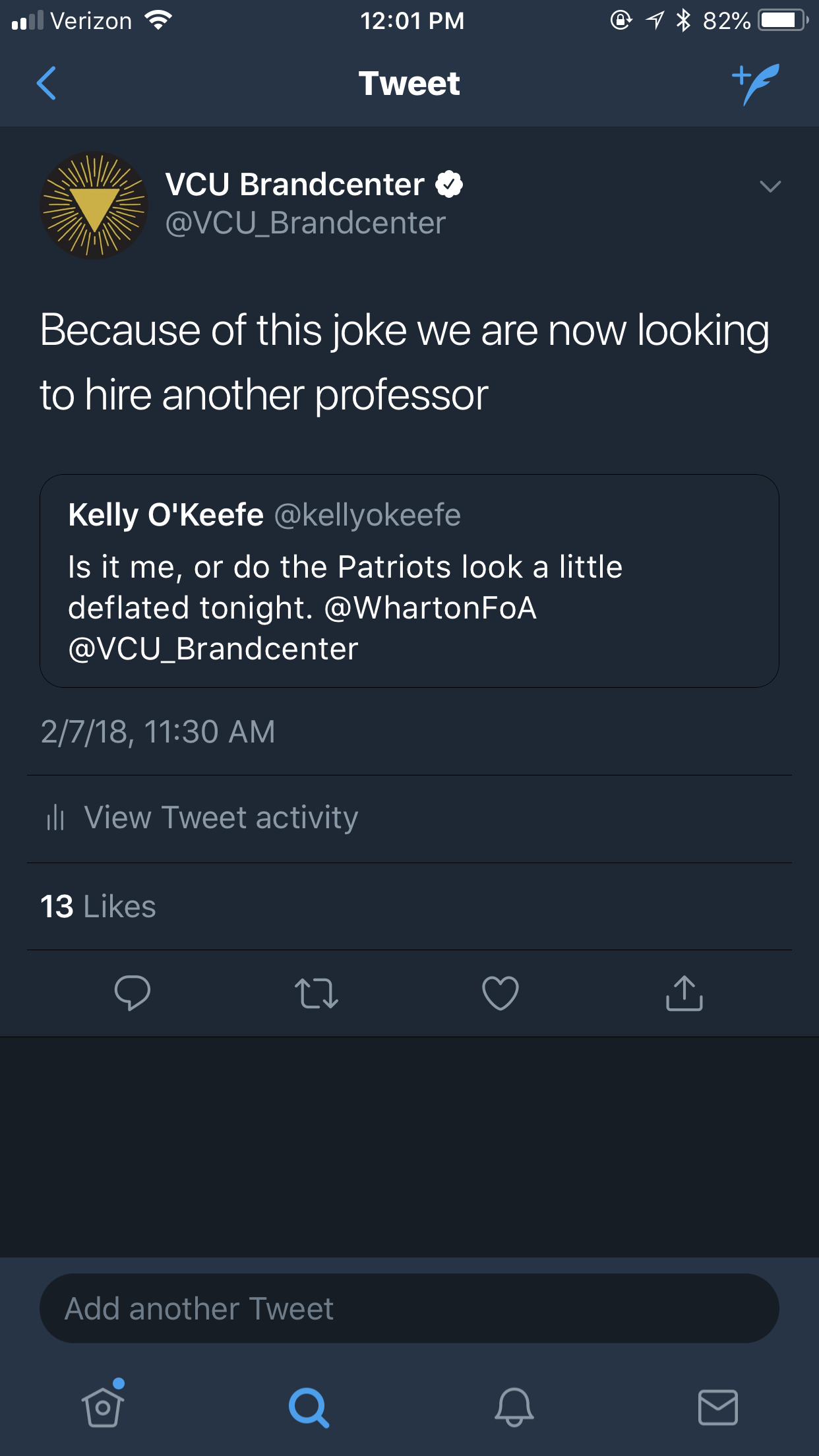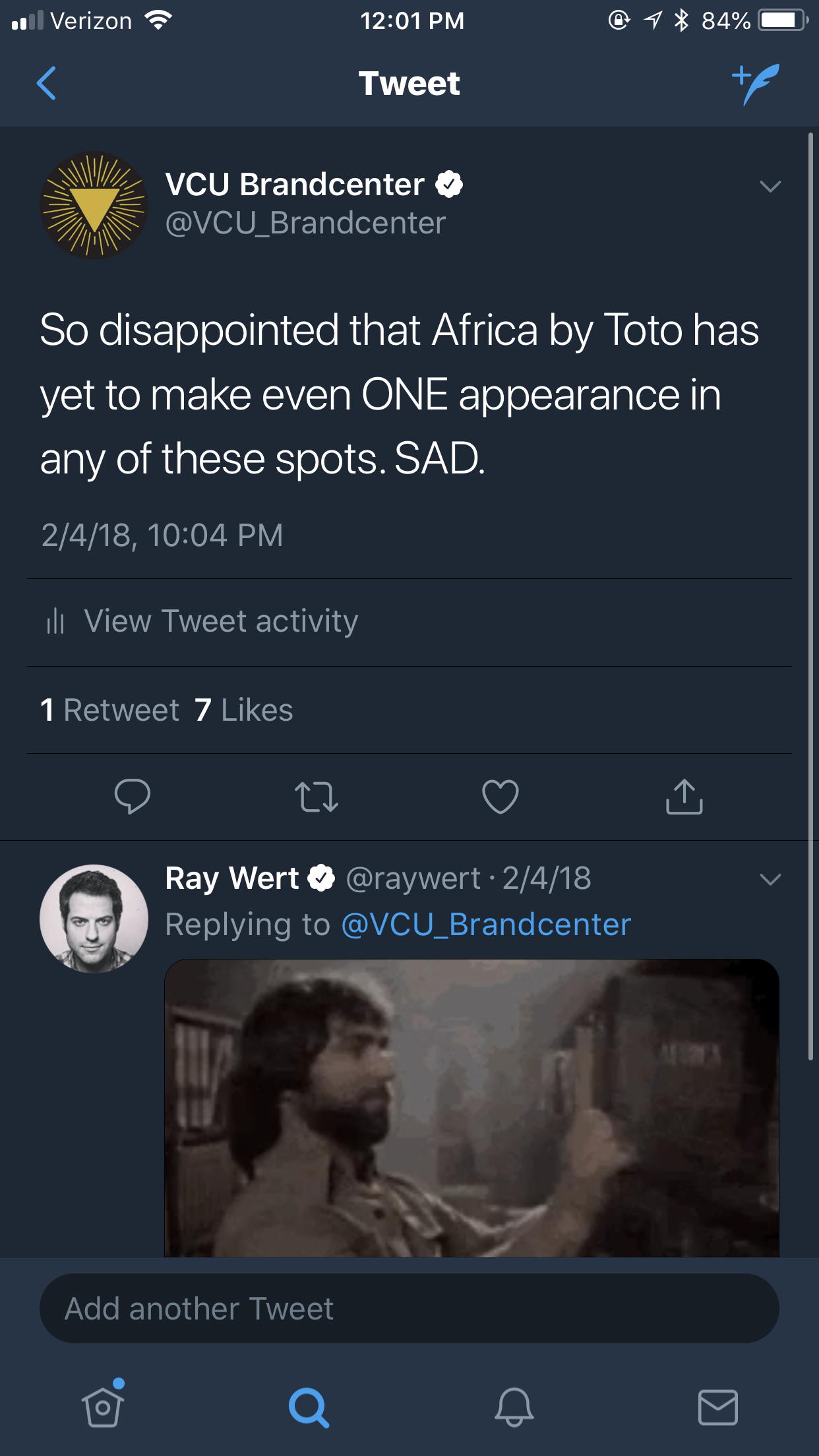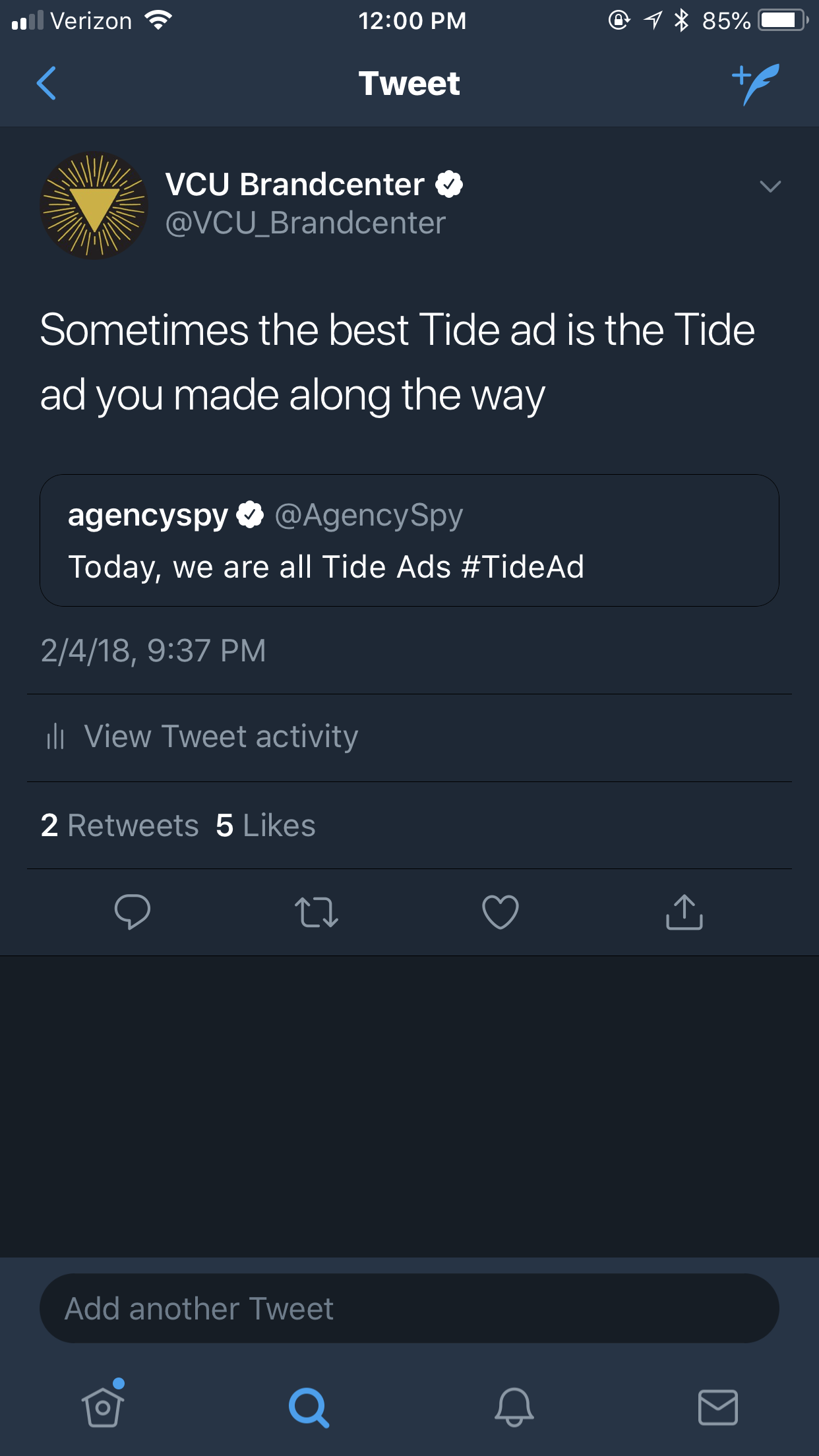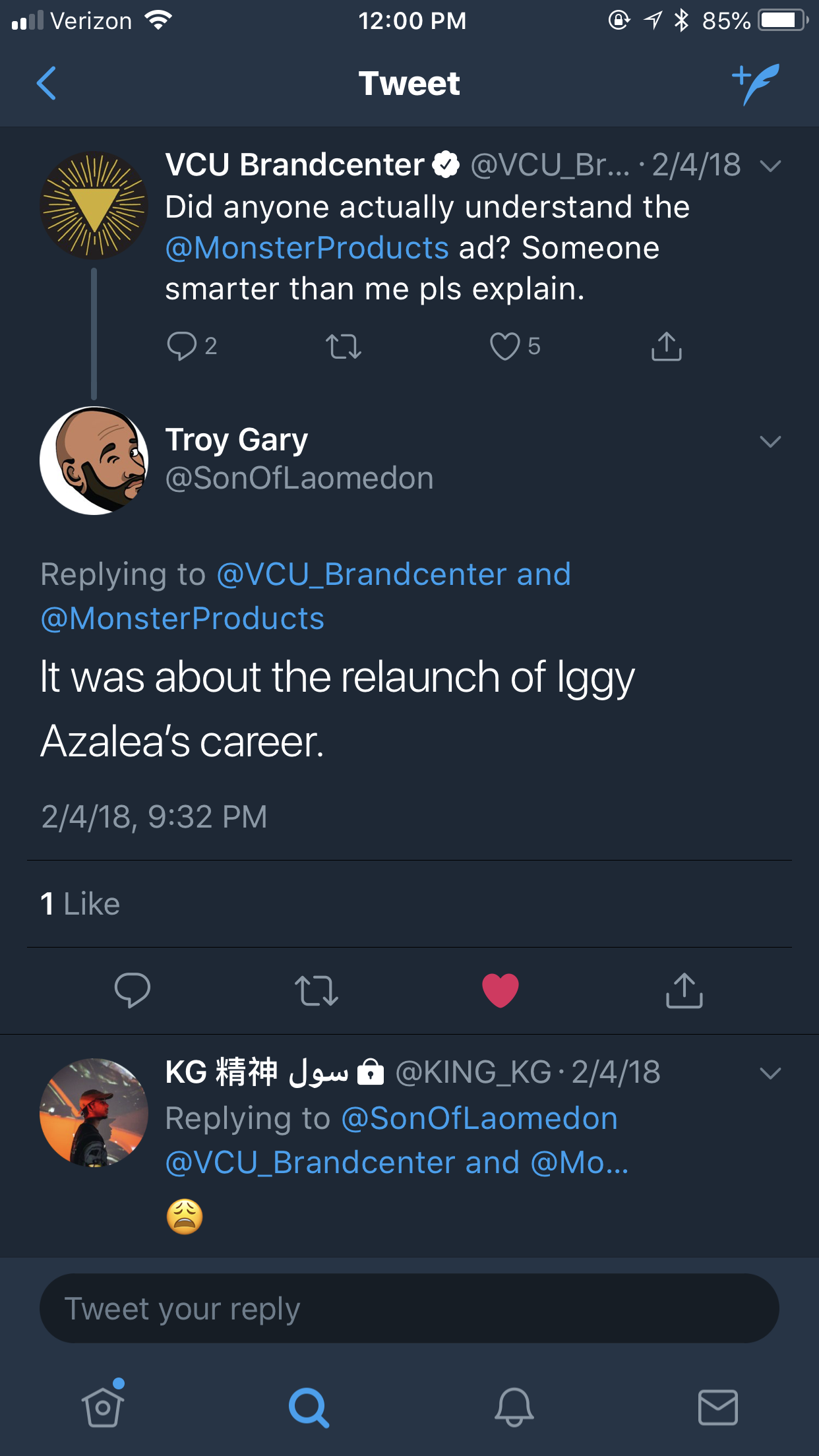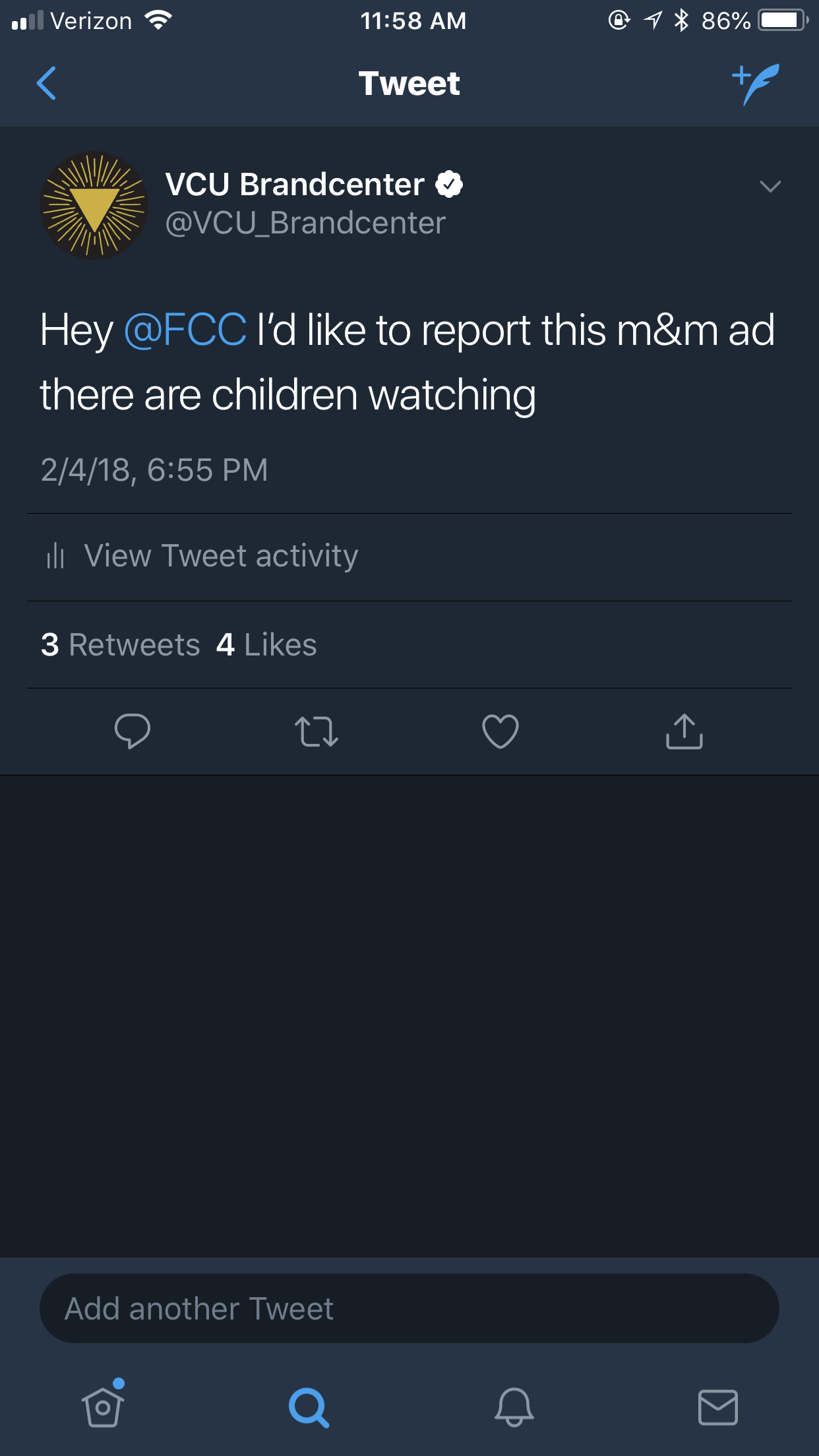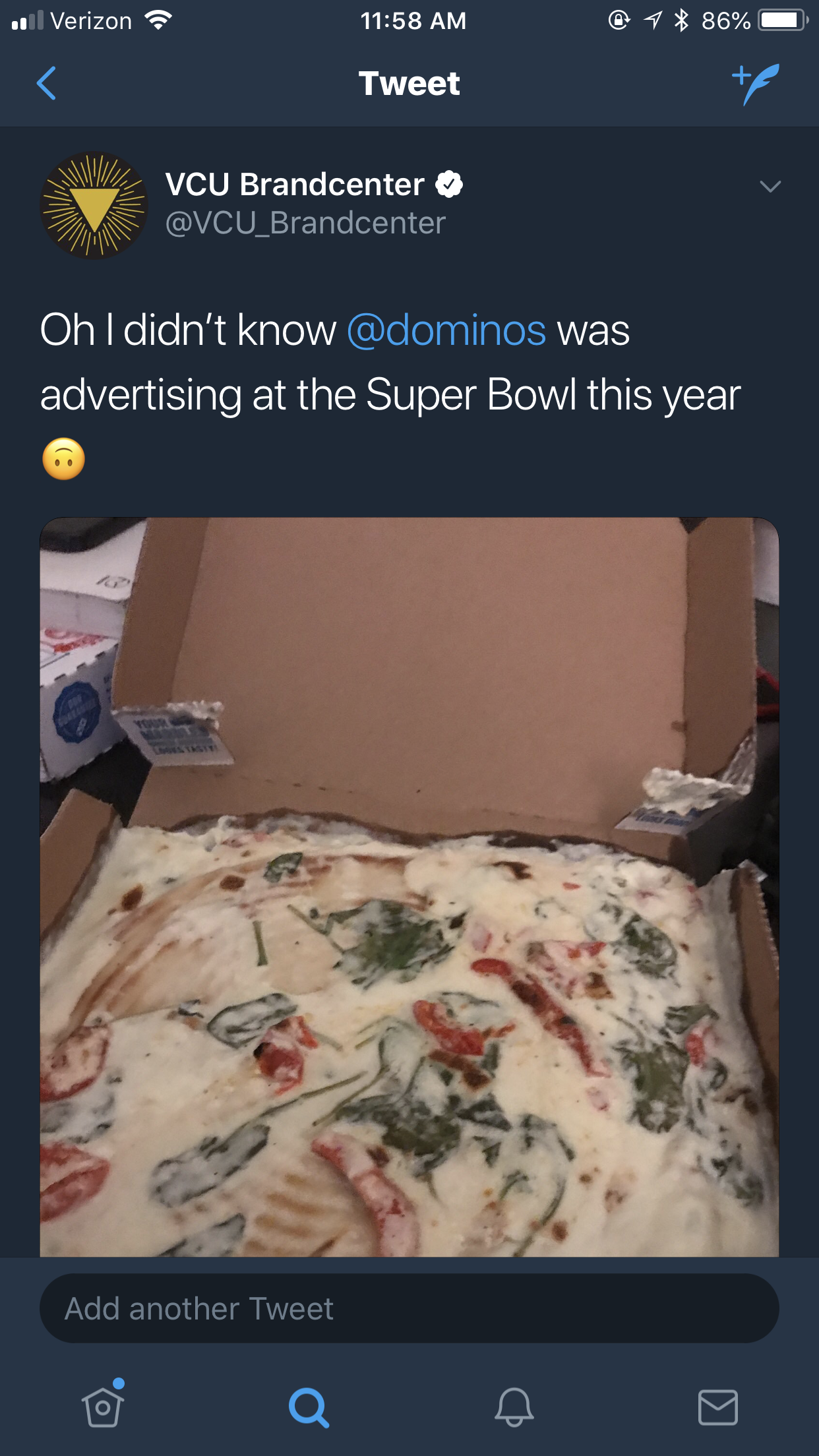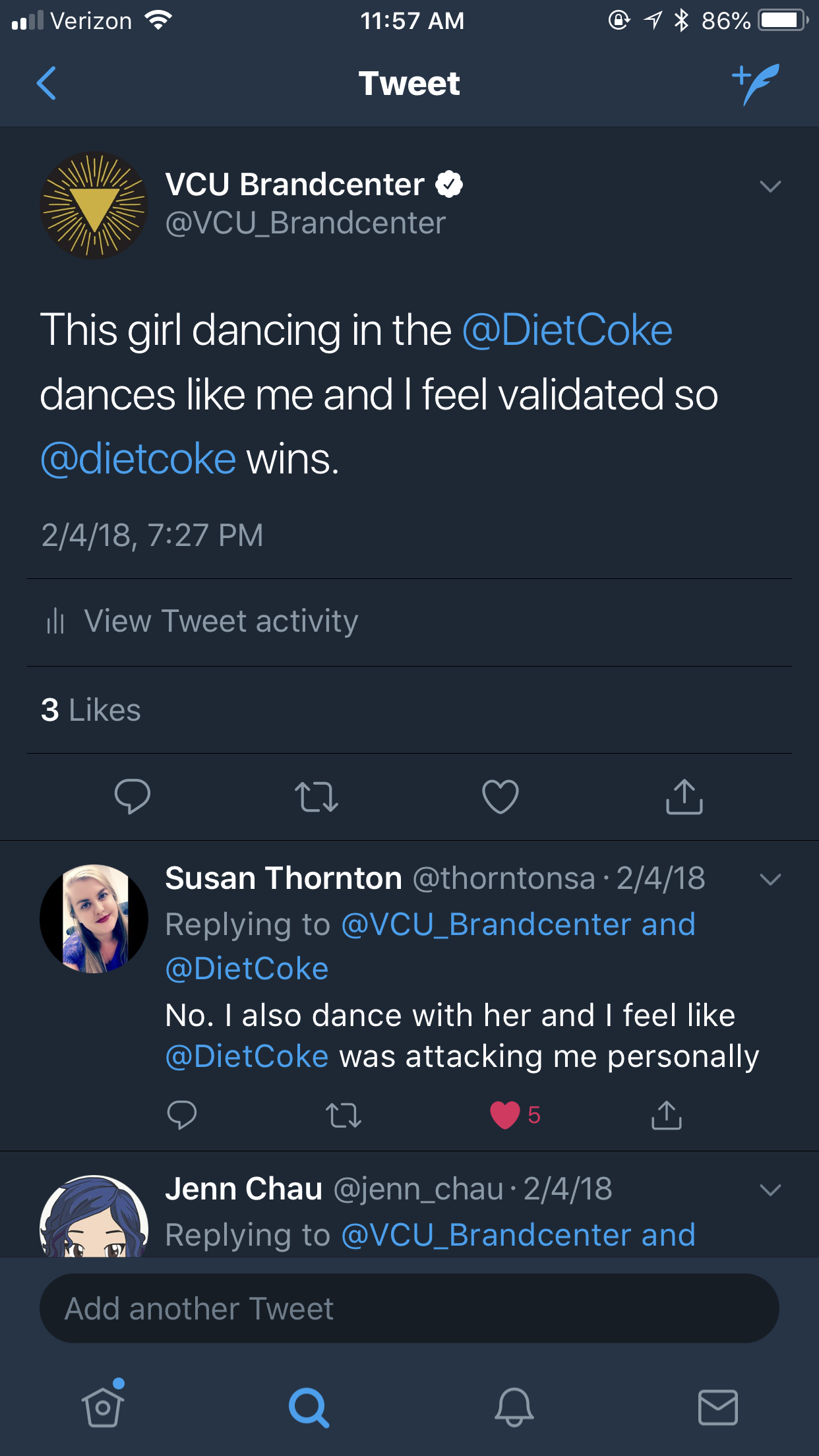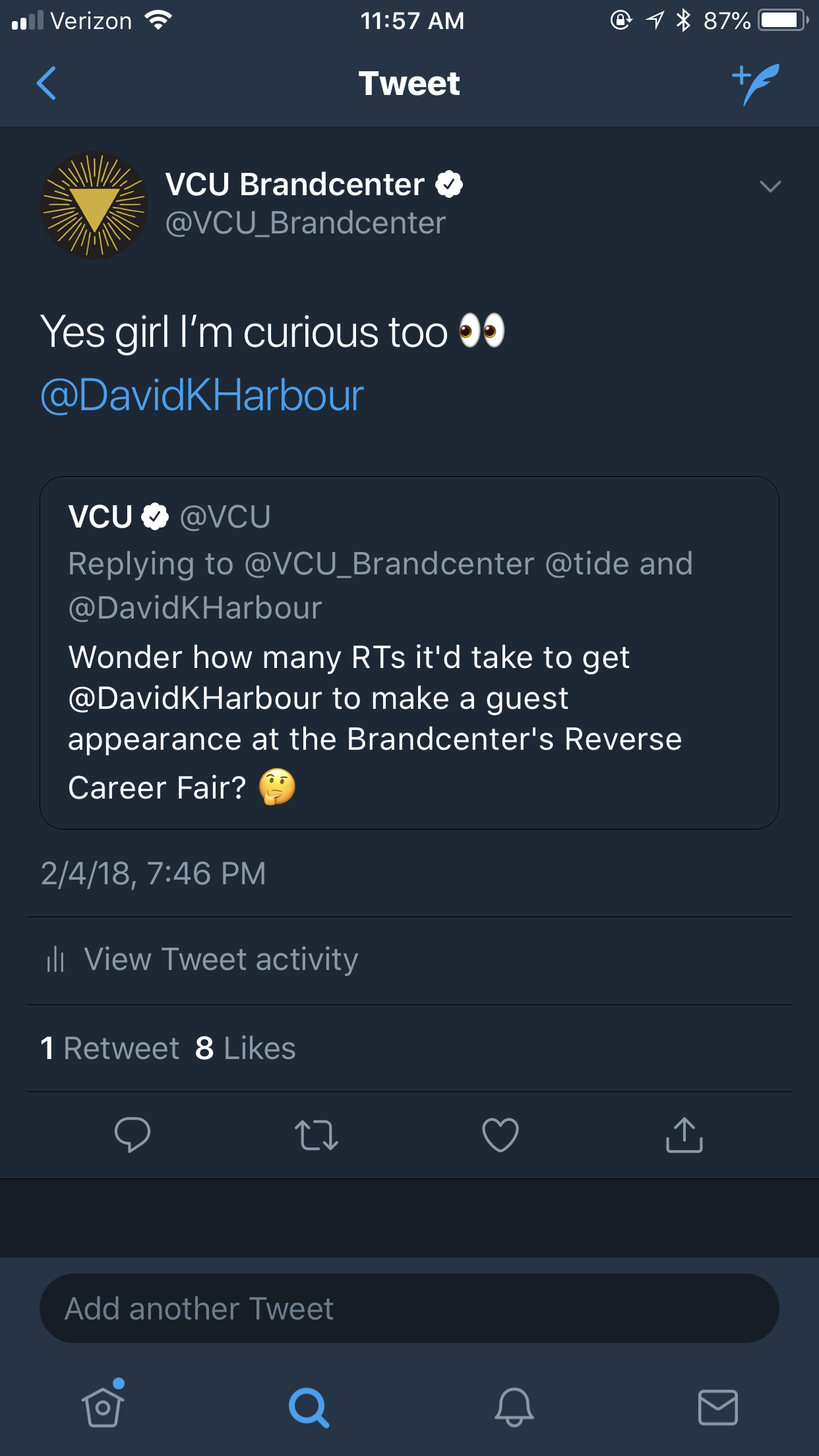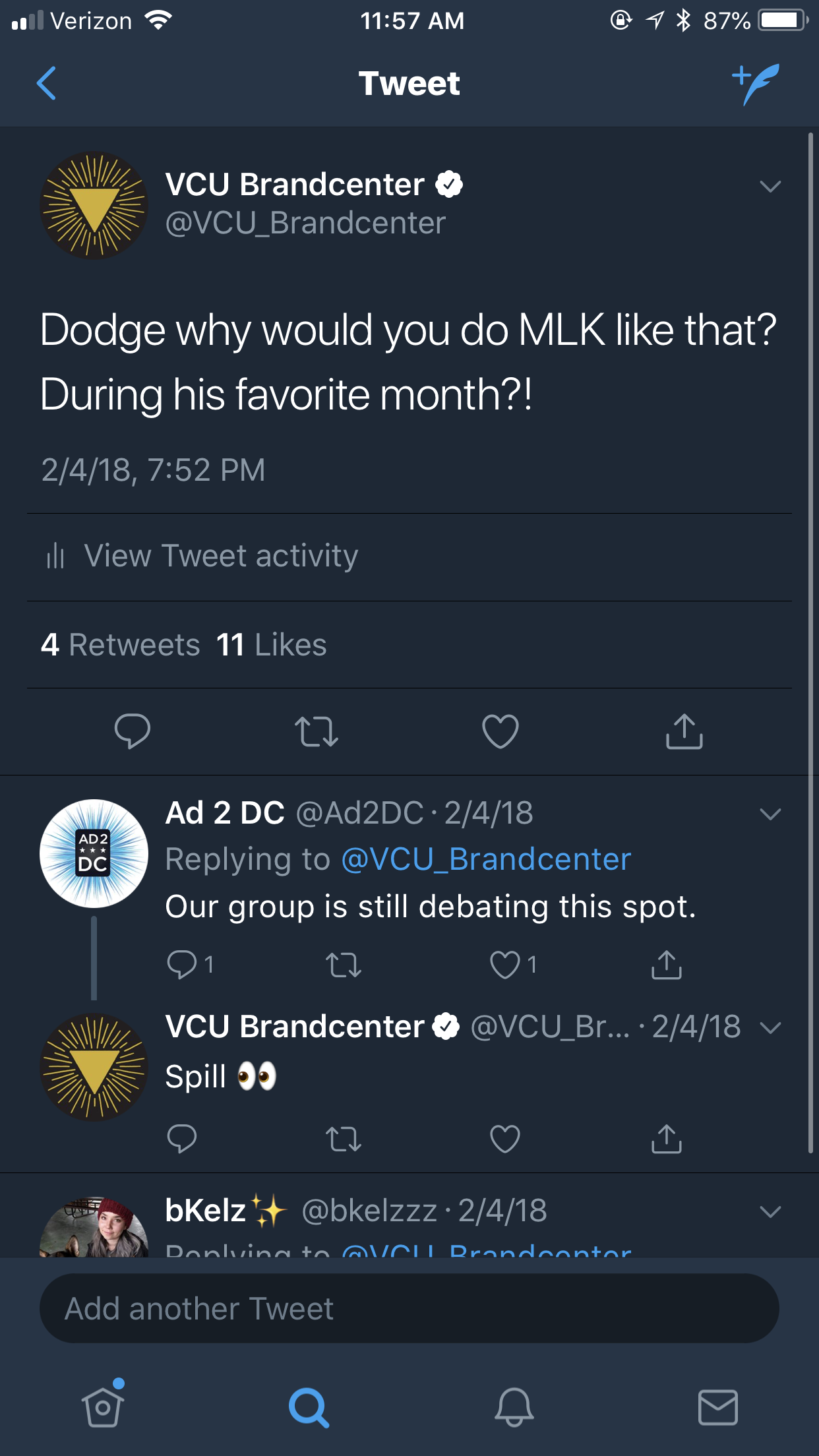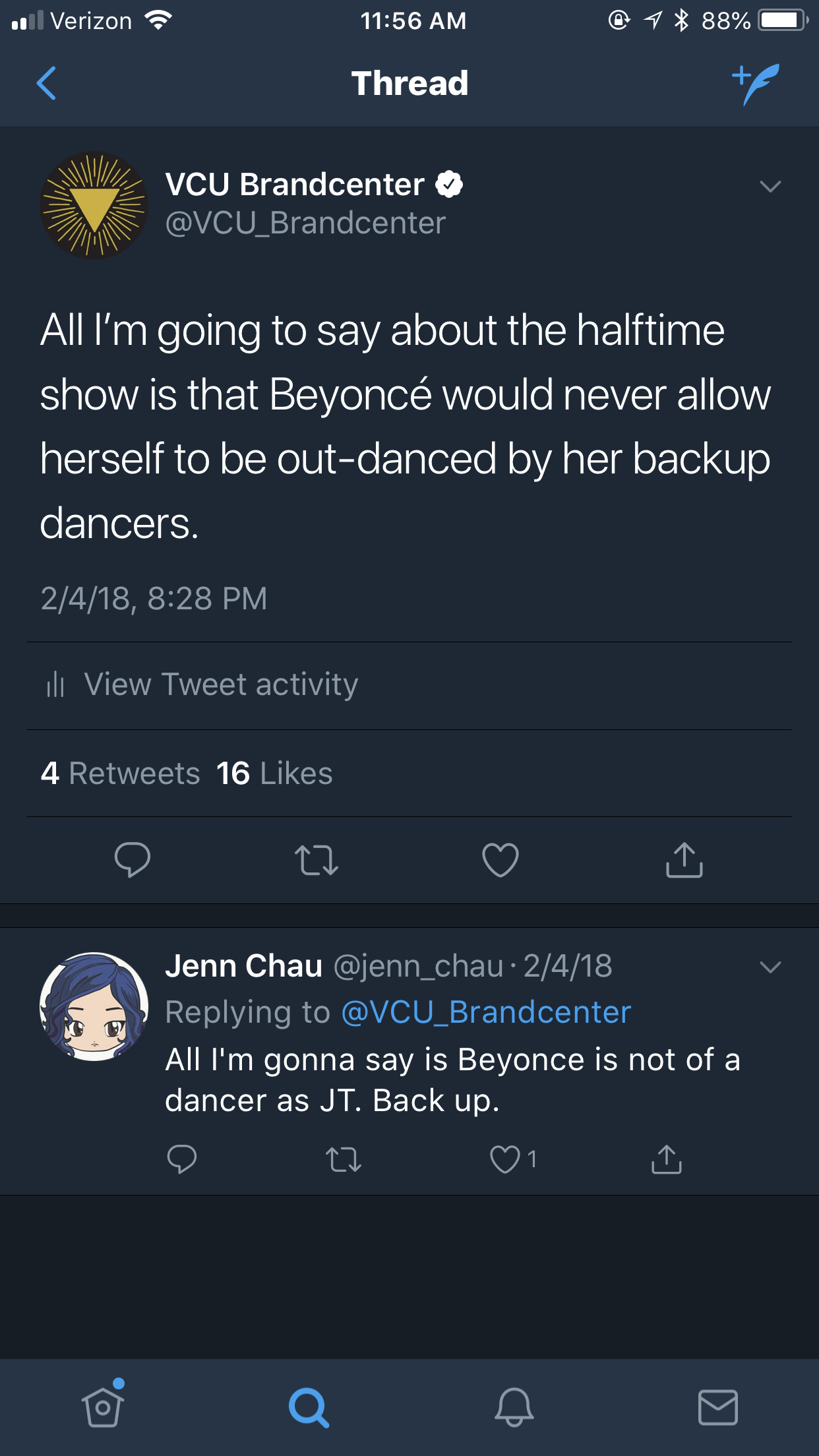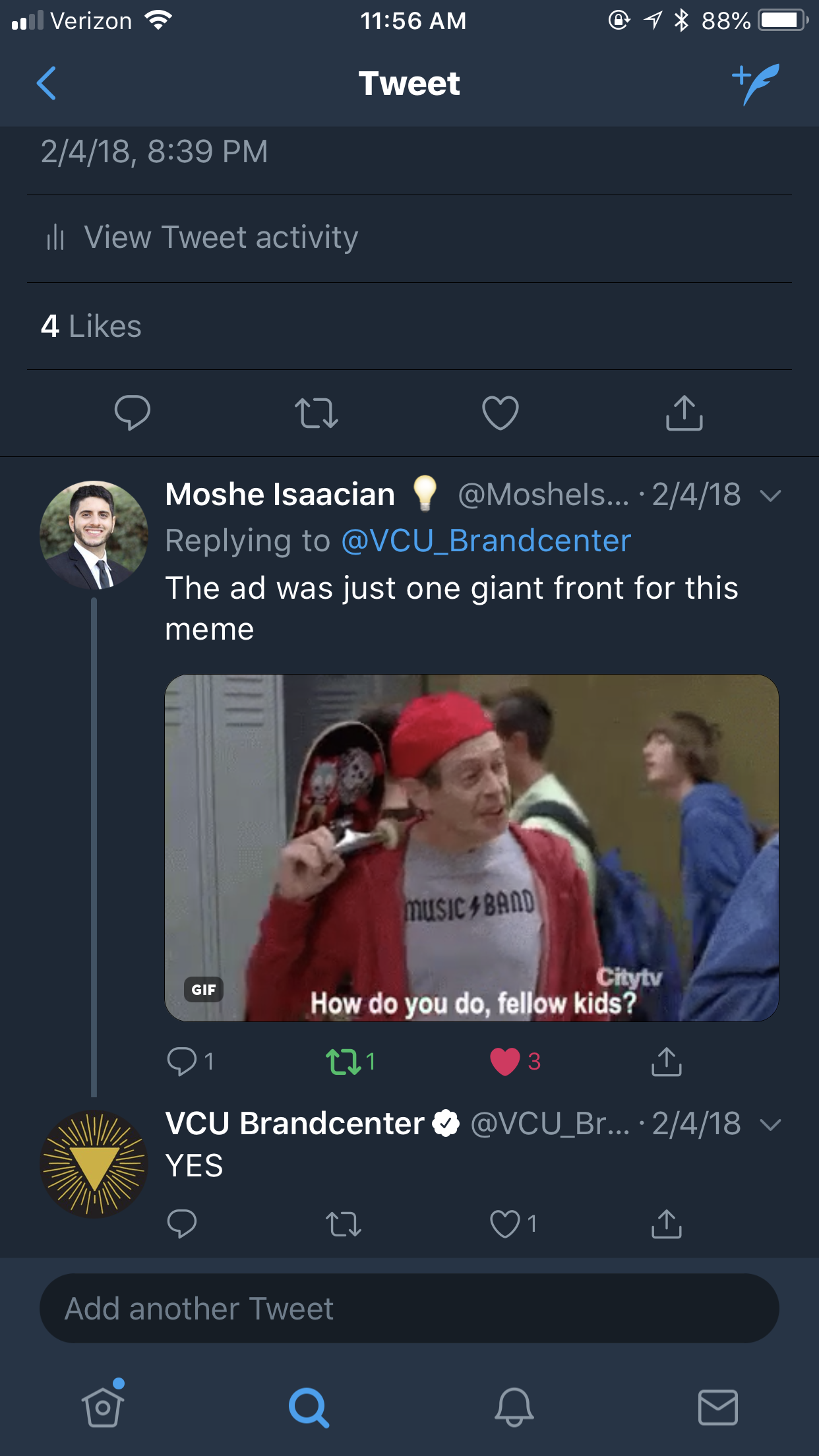 IF YOU'D LIKE A PERSONALIZED NOTE + 'FUNNY' GIF + PHOTO OF MY DOG WHEN I UPDATE THIS PAGE,
SHOOT ME AN EMAIL
WITH 'HI'
*
IN THE SUBJECT AND YOUR NAME IN THE BODY.
*'hey' is also accepted while 'hey ;)' is absolutely prohibited.